Main Content
We are committed to positive youth development and ensuring the success of all kids!
What's Up at Monmouth 4-H?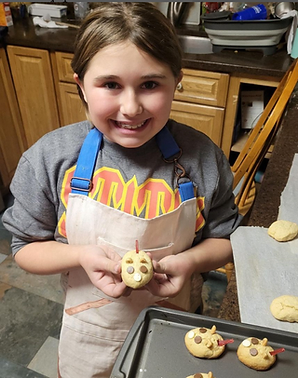 Check out the Globetasters! Join them every Monday to cook recipes from all over the world! Open to all ages and all NJ counties.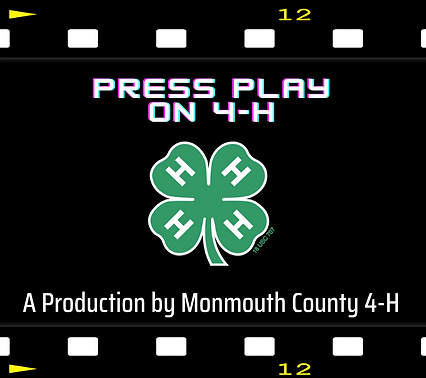 Press Play on 4-H! Challenge yourself to create a 3-5 minute video about something you've learned from Monmouth 4-H. Submit videos using this survey. We can't wait to see them  on our YouTube channel.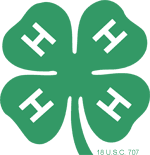 Community Clubs
4‑H clubs are located throughout the county and are led by trained, adult volunteers. 4‑H volunteers bring a wealth of energy to the program, and serve in a variety of roles within the program. You need not be an expert in a particular project area to be a great 4‑H club leader. If you have interest in a project area and a positive outlook, you probably have what it takes to lead a 4‑H club. If you are interested in becoming a 4‑H volunteer please contact our office.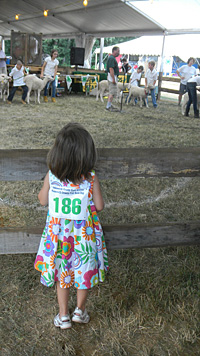 County Fair
In partnership with the Monmouth County Park System, Monmouth County 4‑H co-hosts the annual Monmouth County Fair at East Freehold Park in July. The Fair is a great opportunity for 4‑H clubs and members to showcase the projects they have worked on throughout the year. The Monmouth County Fair is family-friendly, fun and educational.
4‑H Afterschool and Summer Programs
4‑H provides after-school and summer programming throughout Monmouth County including leadership and personal development through mentoring, 4‑H SET (science, engineering, and technology), and healthy living.
In addition, Summer 4‑H Camp at Stokes State Forest is available to all youth.
School Enrichment
4‑H staff provide a variety of enrichment programs in public and private schools throughout the county. Topics include character education, life skill development, environmental science, science literacy, and healthy living.
Special Interest Programs and Trainings
4‑H staff provide half-day, full-day, and multiple-session special interest programs and trainings on a variety of topics for youth, educators, community youth workers, and after-school staff.
To get involved in any of our programs, contact our office.